4 finalists for UND Law School Dean to visit campus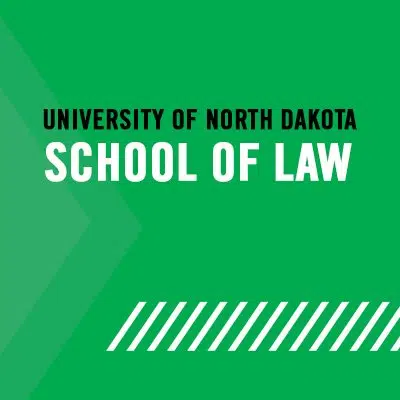 The search for UND's next law school dean is narrowing.
Four finalists were invited to visit the campus between March 23rd and 29and for open forums.
They are:
Bradley Myers, Associate Dean for Academic Affairs and Administration and Professor at UND Law School…
Brian Pappas, former vice provost for faculty affairs at Eastern Michigan University…
Lumen "Lou" Mulligan, professor of law at the University of Kansas…
Fraeed Nassor Hayat, acting senior associate academic dean and associate professor of law at City University New York.
The new dean will replace current dean Michael McGinniss, who intends to step down and return to the faculty.
==
UND version:
Four finalists were invited to visit the University of North Dakota Law School Dean's Campus. The new dean will replace current dean Michael McGinniss, who has served since 2019 and announced his intention to step down and return to the faculty.
Open Forums begin March 23 and end March 29. The schedule is below; Zoom links will be available soon. Resumes are on the Deans of Law Research website.
Brian A. Pappas, 12:05 p.m. – 1 p.m. March 23.
Lumen "Lou" Mulligan, 12:05 p.m. – 1 p.m. March 24.
Fareed Nassor Hayat, 12:05 p.m. – 1 p.m. on March 28.
Bradley Myers, 12:05 p.m. – 1 p.m. March 29.
BIOS:
Hayat:
Fareed Nassor Hayat is Acting Senior Associate Academic Dean and Associate Professor of Law at City University New York School of Law. Dean Hayat is a high school graduate, college graduate and first generation lawyer. He is chair of the Academic Standing Committee, member of the Curriculum, Recruitment, Personnel, and Budget Committee, and the Executive Group of the CUNY School of Law. Dean Hayat teaches criminal law, criminal procedure, advocacy and advocacy. Prior to joining law school, Dean Hayat was co-director of the Criminal Justice Clinic at Howard University School of Law. As a former public defender, Dean Hayat has argued thousands of criminal cases, demanded and won over 90% of his criminal trials on behalf of his clients. Dean Hayat currently co-chairs the New York Area Law School Anti-Racist Consortium and is a member of the New York Area Gang's Coalition. He is published in the Cincinnati Law Review, New Mexico Law Review, UCLA Law Review, Rutgers Law Review and has upcoming articles in the Washington Lee Law Review and Ohio State Law Review. Dean Hayat is a graduate of UCLA and Howard University School of Law.
Mulligan:
Raised in and around Kansas City; graduated from University of Kansas BA with Honors and Honors, University of Colorado MA and University of Michigan Law School magna cum praise. Clerk to Chief Justice of the United States Court of Appeals, Tenth Circuit, Deanell Reece Tacha. Worked at both a large law firm and founded a two-person firm before entering academia. Currently holds the Earl B. Shurtz Research Chair, University of Kansas Law School. Five-time recipient of student body teaching awards over the past 10 years. Holds numerous leadership positions at KU Law, including former Associate Dean, President's Bar Initiative (first-time pass rate at KU Law in 2021 was 98.7%), and educational adviser to the Association of Black Law Students. Oversees KU Law's two Medico-Legal Partnership Clinics, overseeing over 1,150 referrals annually from indigent clients on a multitude of poverty law issues.
Engages in numerous leadership roles in the state, including Kansas Judicial Council Committee – Civil Code, Kansas Board Member Legal Aid, and Legislative Testimony. Prolific researcher, author or co-author of 5 treatises and more than 25 articles. Highly valued voice, cited by the courts more than 100 times in 2021 alone, awarded the 2017 Civil Procedure Paper of the Year by the American Association of Law Schools and testified before the States Judicial Conference -United. Pursuing complex appellate and civil litigation since 2006. Selected by Kansas Governor Laura Kelly to defend COVID orders in state and federal courts. the country. Participates in national initiatives such as the Aspen Institute's Rodel Leadership Institute-Judicial Initiative and the Council on Criminal Justice's Veterans Justice Project.
Myer:
Bradley Myers is Associate Dean for Academic Affairs and Administration and Randy H. Lee Professor at the University of North Dakota School of Law. Professor Myers joined the faculty in 2001 and teaches federal income tax, trusts and estates, and estate planning. Professor Myers served as Acting Dean of the Law School for the 2018-2019 academic year. In addition to his work at UND, Professor Myers has held positions in several state and national legal organizations. Governor John Hoeven appointed him one of North Dakota's commissioners to the Uniform Law Commission in 2007, and he has served on several Uniform Act drafting committees in the area of ​​trusts and estates. He became a Fellow of the American Bar Foundation in 2016.
In 2017, the American College of Trust & Estate Counsel elected him a Fellow and he currently serves as the State President of North Dakota. Professor Myers is a member of the ABA Real Property Trust & Estate Chapter and currently serves as Vice President of Uniform Laws. Prior to moving to North Dakota, Professor Myers practiced law in the states of Nevada, California and Oregon, with his practice primarily focused in the areas of tax, business and estate planning, with a particular focus on issues surrounding the development of social housing. Professor Myers earned BS and MS degrees in Kinesiology from the University of California, Los Angeles. He then spent two years at the University of California, Davis, where he did postgraduate research on avian respiratory control. Professor Myers earned his JD from the University of Oregon where he served on the editorial staff of the Oregon Law Review and was elected to the Order of the Coif. Professor Myers continued his education at New York University, earning an LL.M. in Taxation.
Dad :
Brian Pappas, Ph.D., LL.M., JD, is an inclusive academic administrator, faculty member, and mediator specializing in organizational development, collaboration, conflict management, and high-impact experiential learning. Brian served from 2019 to 2022 as Vice Provost for Faculty Affairs at Eastern Michigan University, where he oversaw recruitment, retention, policy development, tenure and promotion, collective bargaining, and conflict management for 750 teaching staff.
Previously, Brian worked for ten years at Michigan State University College of Law as a Clinical Professor, Associate Director of ADR and Director of the Dispute Resolution Clinic. Brian has developed innovative experiential programs, including training inmates to become peer mediators. Subsequently, Brian was a professor of public policy and administration and head of the Conflict Management Department at Boise State University. Brian has increased student enrollment through innovative partnerships expanding experiential opportunities. Brian also taught a highly rated civic engagement course, "Navigating Difficult Conversations", for about 100 freshmen, where students learned conflict management skills and engaged in political debates. In total, Brian's teaching includes over eighty courses in ADR, Law and Public Administration with an average instructor rating of 4.75/5.00. A frequent mediator and trainer, Brian has also trained thousands of mediators in court, community, commercial and government settings.
Brian's research examines formal and informal dispute resolution systems and focuses on Title IX and dispute resolution. His nineteen published works appear in journals such as the Journal of Legal Education, Harvard Negotiation Law Review, and Law & Society Review. A former board member of the ADR Section of the Michigan State Bar, Brian received the 2013 George N. Bashara, Jr. Award for Exemplary Service. Currently, Brian is President-Elect of the Dispute Resolution Section of the American Bar Association and sits on the Board of Directors of the Mindfulness in Law Society. Brian is on sabbatical for Spring 2022 and is completing a multi-country Fulbright Fellowship in Denmark, Greece and Japan.