Acting IU Dean Maurer Ochoa takes reins of law school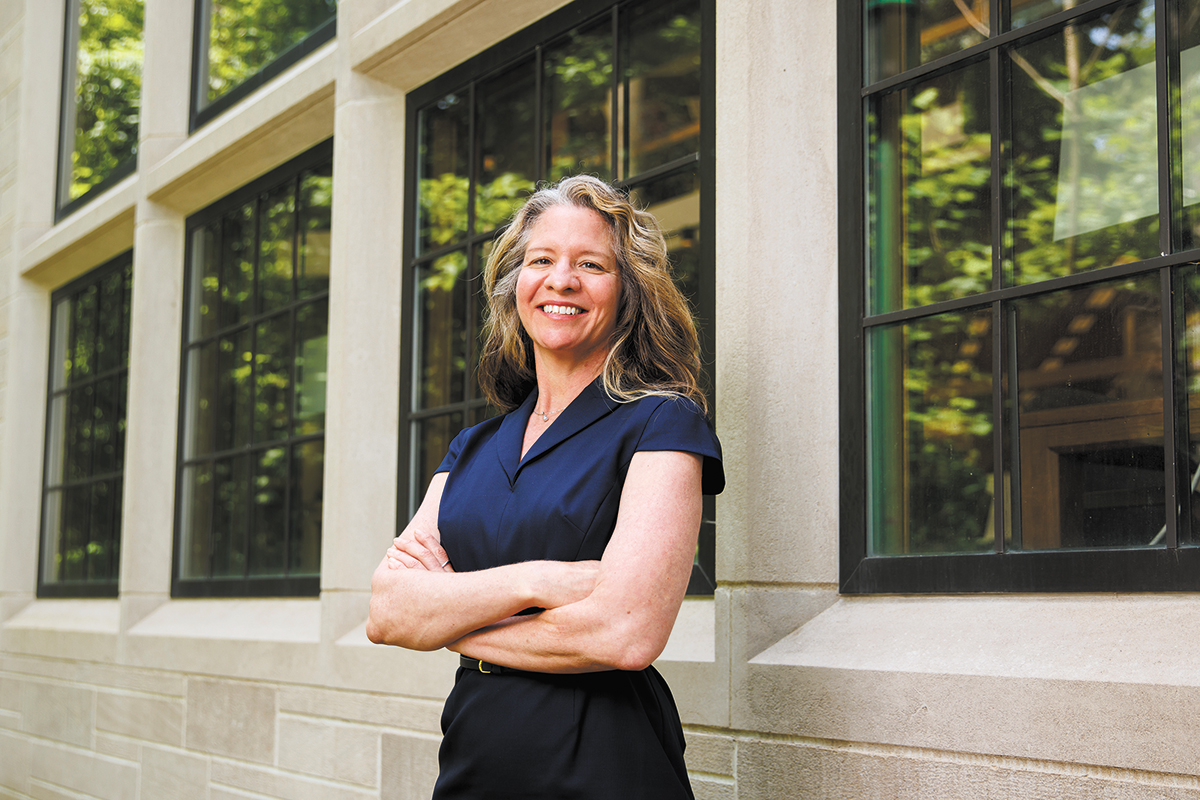 For those working outside of academia, the job title of Acting Dean of Law School might prove misleading given the prefix.
While it is true that the position is not permanent, an acting dean is not just a placeholder. The acting dean is, in effect, the dean of the law school, assuming the authority of the most influential leadership position in the school.
This is currently the case at Indiana University Maurer School of Law in Bloomington.
On April 7, Austen Parrish announced that he would be leaving his position as dean at IU Maurer after more than eight years to take up the same position at the University of California, Irvine School of Law. He was the 16th dean in the history of IU Maurer.
In response, first-year provost and executive vice president Rahul Shrivastav – who took office on February 15 – asked those closest to the law school who they think should take on the responsibilities of dean while a search began.
After receiving a unanimous recommendation from IU Maurer's elected political committee, the school's board of visitors and senior staff, Christiana Ochoa, executive associate dean of the law school, was selected for the acting deanship on 27 april.
Ochoa — who is also the endowed professor of the Herman B Wells Class of 1950 at IU Maurer and founding academic director of IU Mexico Gateway — has worked at the law school since 2003 in various leadership and teaching capacities.
Shrivastav said Ochoa came "highly recommended" by her colleagues and that "her experiences as a human rights lawyer, corporate lawyer, founding center director, professor and university leader have prepared her for the complexity of this role".
Ochoa officially became acting dean on July 1. She said she was not only the first Latina to hold a decanal title for IU Maurer, but was also the first person of color to hold that position.
The Acting Dean is supported by a senior leadership team that includes Donna Nagy, who returns to the role of Acting Associate Executive Dean, which she has previously held twice, and Professors Deborah Widiss and Ryan Scott, who will remain Dean. associated. for Research and Faculty Affairs and Associate Dean for Academic Affairs, respectively.
On June 9, Shrivastav's office announced that a committee had been formed for the dean's search, with Kurt Zorn, IU Bloomington's acting vice provost for undergraduate teaching, named chair. Shrivastav said he hopes to appoint a new dean by October 1.
Refuse to "surplace the water"
Ochoa said Parrish "was still the dean until the last day of her stay here," but helped her through the transition.
Comparing the positions of dean and associate executive dean, Ochoa said the associate executive dean has more internal than external functions. She said the positions are the only two within the law school to make executive decisions.
"There wasn't much on the operational side that I wasn't well aware of when I took on this role," Ochoa said, "but (Parrish) has been fabulous in helping me introducing to our key alumni and getting our students to recognize that I would be the acting dean and positioning myself well on the outside, too, with key organizations outside of the school that are important to education legal.
The acting dean described her new position as "exciting", "fun" and "rewarding", but also a bit "intimidating". Ochoa noted that although she's been in law school for 19 years, she's learning how to handle relationships a little differently in her new role.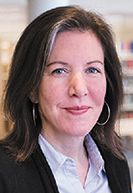 Hannah Buxbaum, who is now IU's vice president for international affairs, served as acting dean from 2012 to 2014 after Lauren Robel was named acting vice president. Robel then served as Vice President and Executive Vice President until her resignation in 2021.
Buxbaum, who was executive associate dean when she became acting dean, as did Ochoa, agreed that the biggest differences in the jobs were external responsibilities, such as communicating with the American Bar Association and the Association of American Law Schools. She said she has known Ochoa for many years and believes the current acting dean is "very capable" and will do a "fabulous job".
Ochoa said she plans to fully act as dean in her new role, but not make any decisions that will "tie the next dean's hands." She gave the example of the law school which is undergoing a new strategic planning process and said she felt it would be unfair for her to make major decisions about it at this time – although she started doing research and analyzing data to start the process.
Along those same lines, Ochoa said she plans to make new hires in her acting role — perhaps three to five between tenured and nontenured professors — but that's not uncommon. She herself was hired by an acting dean in 2002, as were other current members of IU Maurer's faculty.
"When you're acting dean, it's true that your title is acting dean, but there's no other dean," Ochoa said. "And that's really important, both for issues that arise that require ultimate decisions and also to guide the school forward.
"And it's a school that has a lot of energy, it has a lot of fabulous programs," she continued. "…If we're just walking on water with these programs, we're not doing our school service. This is a highly competitive legal university market, and not standing still would hurt us.
Nearly 160 IU Maurer JD students and 40 graduate students were on campus last week for orientation, Ochoa said. While more than 30% of the new JD class is from Indiana, the rest of the incoming students come from 28 states and all major regions of the world, she noted.
In addition to her deanship duties, Ochoa said she is also teaching a class this fall once a week.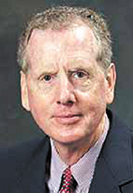 She said she was excited to start the semester and had confidence in the law school leadership.
"Our alumni need to know that the law school is well maintained and that the management of this law school is strong," Ochoa said.
Research progresses
According to Zorn, the school did not engage an outside consulting firm in the nationwide search for IU Maurer's new dean due to timing. A normal college hiring process typically begins in the fall and ends in the spring, he said.
The search for a new dean began by holding a series of meetings with the board of visitors, alumni, students, staff and faculty at IU Maurer to get an idea of ​​what they were looking for. , which helped form the job description, Zorn said.
Zorn said the search committee reviewed a dozen applications last week and planned to narrow the list. The committee will then conduct a round of Zoom interviews before narrowing the pool down to three to five applicants by the second or third week of September, he said.
While the search committee can make recommendations to Shrivastav before October 1, the provost can reject the recommendations and order a new search.•