BBI: Meet a Nigerian lawyer who never went to law school but inspired Ndii, Havi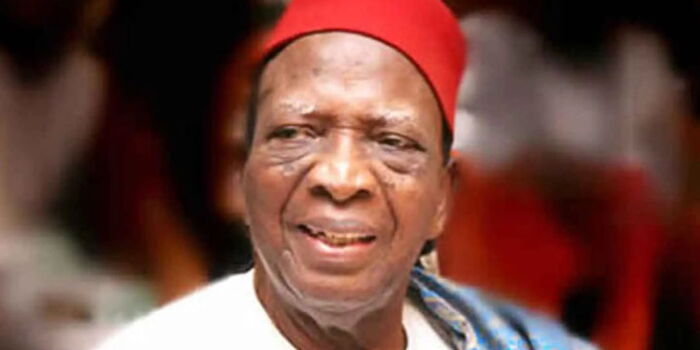 Economist David Ndii and his team consisting of activist Jerotich Seii, James Gondi, Wanjiru Gikonyo are hoping to convince the Supreme Court to strike down the Building Bridges Initiative (BBI) again like the High Court and the Court of Appeal.
The Supreme Court convened under Chief Justice Martha Koome on Tuesday, January 18 and will hear the case for 3 days.
The Ndii team – represented by the former President of the Law Society of Kenya, Nelson Havi – cited the work of renowned Nigerian scholar, Professor Ben Nwabueze, in their presentations.
Their submissions and success are rooted in the legal writings of Nwabueze – a solid authority on law and constitutionalism in Africa.
Economist and political activist David Ndii
To file
"Nwabueze Ben's Constitutionalism in Emerging States is, I think, required reading in jurisprudence/constitutional law in Africa," Ndii previously said.
"It is submitted on behalf of the first to fifth defendants that there is a clear dichotomy between the power to amend and strike out the constitution. The distinction between the two has been made extensively by Professor Ben Nwabueze in the chapter titled Presidentialism and constitution power," Havi added while making his argument that certain clauses of the constitution cannot be changed.
Nwabueze's legal writings are intriguing. So is the man.
Born in December 1932 in Atani, Nigeria, the professor became a leading expert on constitutional law in Africa. His academic studies began in Nigeria before moving to the United Kingdom (UK) to continue his studies in Economics and Political Science at the University of London in 1956.
Nwabueze became a lecturer at London-based Holborn College of Law and University of Nigeria Nsukka. Additionally, he became Dean of the Faculty of Law at the University of Zambia between 1973 and 1975.
At the time, he enjoyed academics and writing scholarly articles and books.
Interestingly, Nwabueze obtained his Doctor of Laws (LLD) from the University of London in 1978, based on his three books- Constitutionalism, Presidentialism and Judicialism.
By achieving this feat, the scholar became the only African to hold an advanced doctorate in law based on his published books.
He also became a member of the senates of various universities in Africa including the universities of Lagos, Dar-es-salaam, Nairobi and other institutions in Ethiopia, Lesotho, Botswana and Swaziland.
His books and articles have contributed to the application of constitutional law and the wider process of governance in Nigeria. Nwabueze is the author of over thirty books and has written over 200 articles in academic journals.
He also argued against military rule to solve a country's problems. The professor noted that the military regime has destroyed the rule of law, civil liberties, effective and efficient administration of the Nigerian people.
"With few exceptions, the military has consistently wasted public goodwill and resources on poorly designed and poorly implemented programs," reads a section of his book titled Military rule and constitutionalism in Nigeria.
Nwabueze is still actively involved in law and governance issues in Nigeria.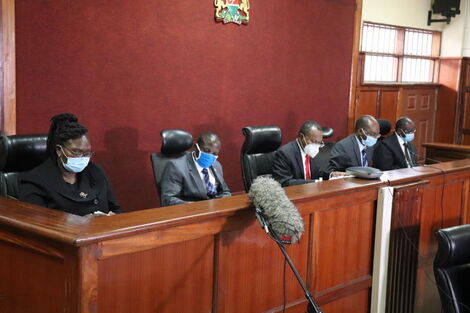 The bench of 5 judges who declared BBI null and void, Thursday, May 13, 2021
To file