Edinburgh Law School rejects heterosexual students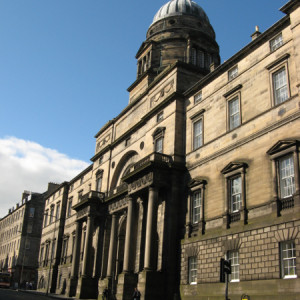 Straight-A students are rejected by Edinburgh Law School in favor of less qualified students from disadvantaged areas, The temperature reports.
An applicant who was on track to receive 10 higher grades, having already achieved six A's in the fifth year, was rejected for the LLB course as there was no more room.
The pupil's mother, who lives in Lanarkshire, said that although she supports the 'levelling' scheme, she was surprised 'at the lack of balance and fairness in the system as it appears This year".
Scotland uses a five-point poverty scale based on postcode, known as the Scottish Index of Multiple Deprivation (SIMD), which Shirley-Anne Somerville, the education secretary, says is flawed.
Allan Crosbie, an executive member of the Educational Institute of Scotland (EIS), the country's largest teachers' union, said the Scottish Index ignored "hidden poverty in wealthy areas" while labeling wealthy students as disadvantaged.
"Wealthy families live in SIMD1-2 [deprived] areas. There could be an MP's children living in those areas," he said.
In a letter seen by The temperature, a university official said: "The sharp increase in the number of applications seen this year, combined with the increase in the number of students obtaining the best grades in 2021, means that we have seen a further increase in competition for seats. Unfortunately, this means that we have not been able to offer all applicants who have achieved even the highest marks…and we are prioritizing in the selection those applicants with Expanded Access.
A spokesperson for the University of Edinburgh said: "The university takes its commitment to widening access very seriously and recognizes that a sustained, long-term effort is required to achieve meaningful social mobility in the communities.
"Our contextualized admissions process allows us to make offers to broadening participation applicants who meet minimum academic requirements, while considering a range of factors beyond academic qualifications. The university has been using the contextualized offer since 2004, so it is not a new way of identifying and recognizing the potential for success. The minimum entry requirement for our Law LLB program for applicants in Scotland is ABBB, and most Broad Access applicants have grades well above this minimum.
"The result reflects the very high level of applicants this year, our efforts to broaden the participation of law students and the limited number of places available in the program. The number of students we can accept from Scotland is capped by the Scottish Government, which means that applicants only compete against those who are also in their own fee group, i.e. say Scotland, the rest of the UK and internationally.