Faculty of Law at IIT Kharagpur contributes where law and technology intersect: Dean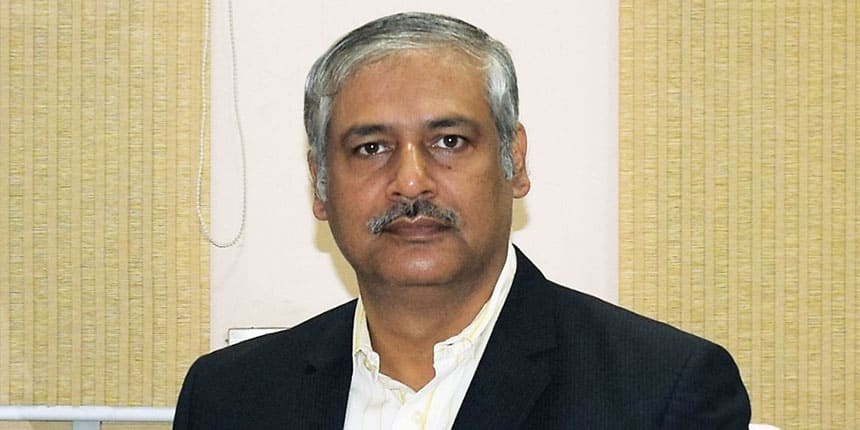 Several technical institutions, including IIT Delhi, partner with law schools for research and training.
Goutam Saha, Dean, Rajiv Gandhi School of Intellectual Property Law, IIT Kharagpur

New Delhi: Indian Institute of Technology (IIT) Kharagpur was the first IIT to open a law school. The Rajiv Gandhi School of Intellectual Property Law was established in 2006. Dean Goutam Saha spoke with Careers360 about how it was created to contribute in a space where law and technology intersect and how its unique position within an IIT enables joint research programs and legal education for technology students.
Recommended: Get important details about IIT Kharagpur. Download brochure
Q. All law programs offer specialization in intellectual property law and IIT Kharagpur has a dedicated law school. Why is this law so important?
A. The prosperity of a technology-driven society is linked to innovation. Innovation requires creative and inventive effort. Legal protection of intellectual property (IP) helps the inventor to gain recognition and reap economic benefits. This, in turn, encourages investment and research and development efforts through which innovative activities flourish. For a growing economy like India, this translates into the increase in the number of granted patents from 5,900 in 2014-2015 to 24,900,000 in 2019-2020. During this period, a significant increase was also observed for other forms of intellectual property such as trademarks, copyrights, industrial designs, etc. Intellectual property laws and their enforcement go beyond the economic development of a nation and are considered essential to international commerce that exchanges technology. It should be noted that intellectual property laws consider not only individual benefits, but also maintain a fair balance between the public good by making rights and use conditional. Understanding intellectual property laws gives the producer and consumer their legitimate rights.
Read also | "Nation building": IITs, IIMs and NLUs launched public policy programs
Q. How do you integrate the study of science with the study of law?
A. For a law school housed on an IIT campus, it's a way of life. Furthermore, the interaction at the faculty level, the sharing of the campus by law students with technology students gives them a unique opportunity to integrate science and technology with law in an organic way. We have faculty with techno-legal experience and we also offer law and policy related topics to IIT's technology departments.
This is a unique aspect of our law school. In some subjects, our curriculum caters to discipline-based individual learning. For example, our energy law offering has been integrated into the new School of Energy Sciences. Our offer on biodiversity law is aimed at students of agriculture and food engineering, biotechnology, biosciences, etc. Although these are primarily PG level engagements which are mutually beneficial, we also offer an "Introduction to DPI" course which is also taken by UG students, across disciplines. In recognition of our efforts, we were the only academic institution to receive the award for Best Patent Portfolio at the 7th Annual CII Industrial Intellectual Property Awards 2021.
Read also| "Legal education serves the interests of power": winner of the Infosys award
Q. How are the programs delivered?
A. Classroom interactions emphasize case studies. The thesis is also included in the LLB program. The ability to delve into one particular area develops the ability to dissect another. This is to prepare students for any challenges that may come their way. There is a healthy mix of guest lectures from national and international experts from academia and the professional world. The association with our alumni, where they share their professional experiences to develop the right perspective and the right attitude in young students, is very special for us.
Q. Are students exposed to legal aid clinics? And the internships?
A. Yes, students participate in legal aid clinics. These clinics usually take place in the community. On some occasions, it has also been held on the premises of our law faculty. Every student here gets internship opportunities; some even receive more than one. Many internships, in particular those organized by our internal Career Development Unit, end with a highly appreciated pre-placement offer. Last year, every student who registered for a placement was placed. This year, more than half of the class that will graduate in 2022 has already been placed.
Read also | Kerala's Free CLAT Preparation Initiative Helps Adivasi Students Achieve NUALS, Kochi
Q. What opportunities are available to students after completing the programs?
A. Each of the students opting for the placement receives an offer from the campus itself. Many receive multiple offers and this includes large corporations and law firms. Some students join the judiciary, go into litigation and make a name for themselves. Students opting for graduate bag offers from prestigious international institutes. Our alumni are now established in their profession on almost all continents.
Q. NLU Delhi and IIT Delhi have also collaborated to work on research in law and technology.
A. We welcome such developments. The basic principle of establishing a faculty of law at IIT Kharagpur, in 2006, was to contribute to the space where law and technology intersect. Research remains a core area of ​​this law school and this is reflected in our consistently high score on this metric in the law school rankings. We are committed to encouraging joint research and capacity building initiatives with other institutes and industries.
Q. Where do you see the Rajiv Gandhi School of Intellectual Property Law in 10 years?
A. We see the school expanding its range of services, particularly in the technology-law interface for which it is particularly well positioned. We also see the school making an indelible mark on the international stage during this time.
Read also | IIT Delhi, NLU studies the impact of technology, AI on court processes
Q. What are the eligibility criteria for the LLB program? Is it specifically for engineering students?
A. The LLB program implies a first-class bachelor's degree in engineering, technology, medicine or a first-class master's degree in science or pharmacy as eligibility criteria. I want to emphasize that it is not limited to the engineering component only.
Q. What about Masters and PhD programs?
A. The LLM program considers a first class in a five- or three-year Bachelor of Laws (LLB or BL) from any recognized university as well as a bachelor's degree in the humanities, sciences or commerce.
The doctoral program considers LLM (two-year program) after a five-year integrated degree or a three-year LLB degree. It also considers an integrated five-year or three-year LLB graduate if they have qualified the National Eligibility Test (NET).
Research remains a core area of ​​this law school and this is reflected in our consistently high score on this metric in the law school rankings. We are committed to encouraging joint research and capacity building initiatives with other institutes and industries
---
Follow us for the latest education news on colleges and universities, admission, courses, exams, schools, research, NEP and education policies and more.
To contact us, email us at news@careers360.com.