Law book pirate fined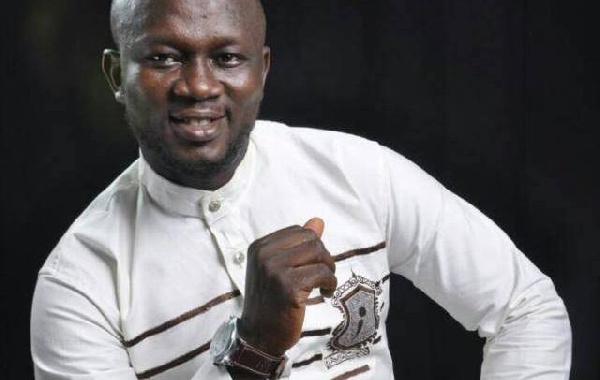 Inusah Haruna was ordered to pay 90,000 GHC for the reproduction of literal works
A Kumasi circuit court fined a 39-year-old trader GHC 90,000 for reproducing literal works by certain judges and lawyers without legal permission.
Inusah Haruna was ordered to pay the fine after changing his initial plea from not guilty to guilty.
He was charged with 15 counts of reproducing law textbooks and selling to the public without express permission.
The court, chaired by Her Honor Ellen Amoah, ordered him to pay 6,000 GHC on each count or, failing that, to serve a two-year prison sentence.
The court also ordered that the pirated books be turned over to the police for use.
Haruna was arrested on January 5, 2018 at the Kwame Nkrumah University of Science and Technology (KUNST) campus in Kumasi, where he printed and cheaply sold pirated law books to some students.
He was released on bail in the early stages of the trial, but was unable to meet the terms of the bail – three sureties, two of whom are expected to be civil servants earning a monthly salary of GHC 1,500.
Prosecutor ASP Jari told the court that the plaintiffs in this case are Judge Dennis Dominic Adjei, Judge SA Brobbey and Judge Solomon Kwami Tetteh, all of the Ghana Superior Court.
According to him, on November 22, 2017, the plaintiffs reported to the Manhyia Divisional Police Command that an unknown person on the KNUST campus and without their express permission was reproducing their law books and selling them to the public.
The plaintiffs stated that the law books were "Modern approach to the law of interpretation in Ghana authored by Judge Dominic Dennis Adjei, Practices of Land and Transport Law in Ghana by Judge Kwami Tetteh; Civil Procedure – A Practical Approach and Practice by Judge Kwami Tetteh and the Proceedings in the Magistrates' Court and Court of Ghana vol.2 by Judge SA Brobbey ".
On January 5, 2018 at around 9:30 a.m., ASP Jari stated that the police intelligence services had led to the arrest of the accused at the Republic Hall of KNUST.
A search of the accused's workplace revealed several photocopies of law books.
The prosecutor claimed that the two books on labor laws authored by Judge James Odartey Mills, four books on the jurisprudence and legal philosophy of Judge Stephen Offei, three books on modern principles of fairness by Judge AKP Kludze, a a book on the modern approach to interpretation in Ghana by Judge John Kobina Eddie and a book on the essentials of Ghanaian evidentiary law by Judge SA Brobbey were also found.
The rest was Law of Chieftaincy in Ghana by Judge SA Brobbey, two books on Land Law Practice and Transport in Ghana by Judge Dennis Dominic Adjei, a book on Interpretation Law in Ghana by Judge Bimpong Buta , a book on civil procedure through justice. Kwami Tetteh, three books on Criminal Procedure in Ghana by Judge ANE Amissah.
He noted that three books on criminal and other offenses annotated by Judge Henrietta Mensah Bonsu, three books on Ghanaian evidentiary law by Judge Ofori Boateng, four books on Ghana tax law by Dr Benjamin Kumbour, a book on the lawyer's companion, among others were found in his possession.
Two cannon photocopiers, a computer and a 160 GB hard drive which the convict used to pirate the books were also seized by the police.
The prosecutor revealed that Inusah Haruna, during police questioning, mentioned someone as an accomplice, but that he did not lead the police to the alleged accomplice.
After extensive investigations by a police detective, Frank Osae Otchere, Haruna was charged and brought to justice.