Looking back on a year of work with impact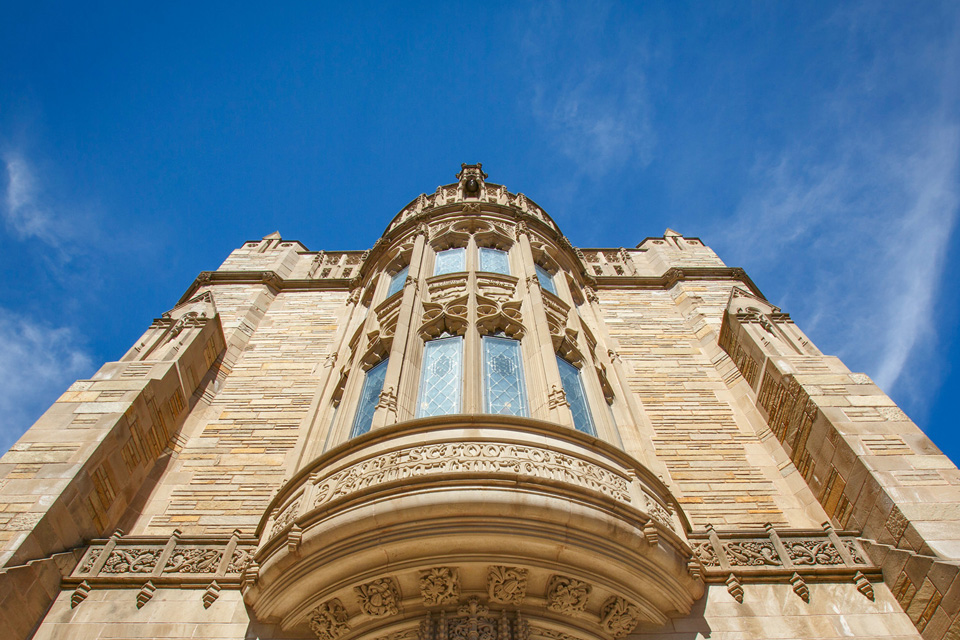 [ad_1]
2021 began with a blended learning semester due to the ongoing pandemic, but culminated with a fall semester that saw the Yale Law School community live, learn and work together under one roof. Whether remotely or in person, faculty scholarships and the work of law school clinics and centers have continued to influence national conversations and policies and impact the lives of those who have them. most needed.
Below, take a look back at some of the top ten law school stories of 2021 – a year in which students and faculty secured landmark settlement for veterans, won the release of an incarcerated client. for nearly 30 years, represented undocumented children and their families, helped local businesses survive during the pandemic and caused the closure of Connecticut's only supermax prison.
Members of the law school community have worked to bring about positive change in all disciplines and across the country by advocating for the historic Connecticut Parentage Act, using empirical research and social theory to develop a police reform and tackling the scourge of armed violence. And in November, the Law School launched the Joseph C. Tsai Leadership Program, a transformative addition that will allow students to effect powerful change no matter what career path or field they pursue.
---
1. Welcome a group of accomplished and diverse students
August 17, 2021 – The Sterling Law Building and Baker Hall were filled with activity and lively conversation as the 201 students making up Yale Law School's new class – the most diverse in its history – began their legal studies together and in person after a year of blended learning. In her convocation speech, Dean Heather K. Gerken called on incoming students, 54% of whom are people of color and just over half are women, to get along and consider the points of view of each other. "You will be surrounded by some of the most interesting students and teachers in the country," she noted. "So get involved. Debate. To learn. And generate your own ideas.
Find out more about the 2024 class
2. The house is here
July 26, 2021 — Law school clinics have reflected on their frontline battle in some of the country's most high-profile immigration cases. The Workers and Immigrants Rights Clinic challenged policies, including banning Muslims and separating families on the southern border. They also saw their work lead to the complete restoration of the Deferred Action for Childhood Arrivals program. Additionally, the San Francisco Affirmative Litigation Project helped secure two critical injunctions – one of them nationwide – that protected immigrants through an innovative partnership with the San Francisco City Attorney's Office. .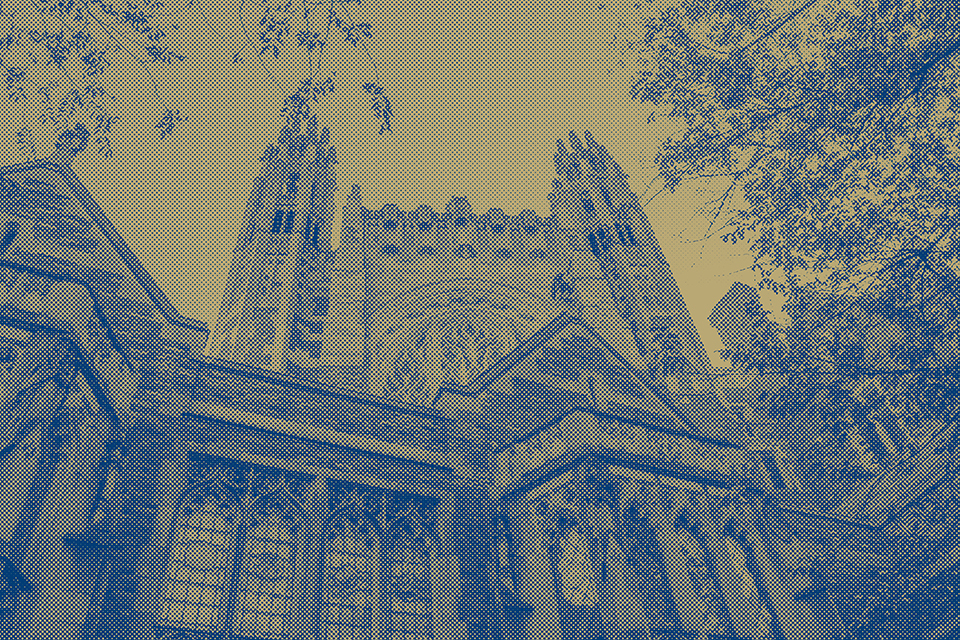 3. Tsai Leadership Program Announcement
November 3, 2021 — The Joseph C. Tsai Leadership Program launched in November, designed to help students discover their true purpose, realize their full potential and effect powerful change. Two main pillars, the Carol and Gene Ludwig Program in Public Sector Leadership and the Michael S. and Alexa B. Chae Initiative in Private Sector Leadership, offer tailor-made programs and scholarship opportunities to students who wish to pursue non-traditional careers and leadership roles in the public. and the private sectors.
"The Tsai Leadership Program will help us build on our best traditions while reinventing them to train every student in their last job, not just their first." said Dean Heather K. Gerken. "We hope it will support a new generation of change makers, equipping them to meet the challenges ahead while furthering the highest ideals of law school."
4. The veterans clinic fights for equal treatment of the military
April 29, 2021 — Thanks to the Veterans Legal Services Clinic, students secured a settlement that requires the US military to reconsider thousands of less than honorable discharges issued to service members affected by post-traumatic stress disorder, traumatic brain injury and military sexual trauma. Such release status can lead to lasting stigma, adversely affect employment prospects, and prevent federal services such as medical treatment that veterans would otherwise be entitled to receive. The current case represents the latest in a series of actions brought by the Veterans Legal Services Clinic against other branches of the military on behalf of veterans who have unfairly received less than honorable releases. In September, the students filed a new federal class action lawsuit challenging the US Air Force for similar rejection practices. And in a separate nationwide class action victory, the Navy agreed to review the layoffs of thousands of veterans.
5. The Lowenstein Clinic has been celebrating the closure of the prison for a decade
March 10, 2021 — A decade of partnership between the law school's Lowenstein International Human Rights Clinic and activists resulted in the closure of the Northern Correctional Facility, Connecticut's only supermax prison this year. For more than a decade, Yale law students have joined forces with campaigns such as Stop Solitary CT and Disability Rights Connecticut to document and challenge the inhumane practices employed in the prison, including prolonged isolation and shackles. in cell. The clinic's work revealed how Northern violated the human rights of those in prison. Students at the clinic used a robust range of strategies, including an appeal to the UN Special Rapporteur on Torture, who discovered last year that conditions in Northern "may well amount to torture" .
6. Celebrate a modern law on parentage
June 2, 2021 – Led by Professor Douglas NeJaime, a group of law school students helped Connecticut enact one of the country's most forward-thinking parentage laws, modernizing the legal framework for the State and expanding equal protection for LGBTQ parents. The Connecticut Parentage Act (CPA), which NeJaime primarily drafted, requires the state to recognize all parent-child relationships, regardless of the parents' sexual orientation, gender, marital status, or biological connection to their parents. child. As the state legislature considered the bill last spring, NeJaime and the students spoke with parents whose lives were about to change, argued their case before lawmakers, and partnered with other organizations to defense of rights. The bill received near unanimous bipartisan support, was signed by Governor Ned Lamont and will come into force on January 1, 2022.
7. The path to redemption
August 24, 2021 – Students at the Peter Gruber Challenging Mass Incarceration Clinic, run by Professor Miriam Gohara, helped secure Clyde Meikle's release from prison after nearly three decades of incarceration. In light of Meikle's exceptional rehabilitation, Gohara and the students spent hundreds of hours meeting with Meikle and preparing his request for release. The historic sentencing change came to fruition on January 15, 2021. Meikle was released from prison on his 50th birthday and the next day he graduated from Wesleyan University – an occasion he celebrated with Gohara and the students who helped him with his case.
8. Confront gun violence from all sides
January 25, 2021 – Students and faculty from the Solomon Center for Health Law & Policy and the Justice Collaboratory led a special issue of the Journal of Law, Medicine & Ethics, bringing together collaborators from Yale University and beyond to fight against armed violence. epidemic in the United States. The 26 articles in the issue examine gun violence from four interdisciplinary perspectives: criminal justice, medicine and public health, regulation and litigation, and empirical data and evidence. The issue served as the cornerstone of a law school course, "Law, Politics, and Guns," which the issue's guest editors – Professors Abbe R. Gluck '00, Tracey L. Meares and Ian Ayres '86 – co-taught.
9. Clinics are mobilizing to provide assistance in the event of a pandemic
October 27, 2021 — When the federal moratorium on evictions expired in August, students at the Law School's Housing Clinic took action, launching a major effort to help businesses and tenants in the New Haven area. Recognizing that the COVID-19 pandemic has exacerbated housing inequalities nationwide, the students advised the state legislature to write its own moratorium on evictions. The Small Business and Community in a Time of Crisis Clinic, founded last year by Professor Anika Singh Lemar, has helped local businesses crack the CARES Act, which provides emergency aid funds, has published leaflets promoting their services and maintained a hotline to help local business owners. .
10. The police clinic puts theory into practice
October 5, 2021 – Faculty members Tracey Meares and Jorge X. Camacho '10 allowed students to combine social theory with empirical research and design real policy change in the new clinic of police, law and justice. Politics. The clinic aims to put into practice meaningful police reform, informed by academic research. The clinic took the students to discuss with federal and state decision-makers, including officials in Virginia, that students briefed on new models of public safety, and in Kansas, whose students evaluated and criticized the community supervision system. . The clinic works closely with the Justice Collaboratory at the Faculty of Law, as well as the Council of State Governments Justice Center, a non-profit organization led by Megan Quattlebaum '10.
[ad_2]