NIU Student Studying For Undergraduate Degree While Studying Law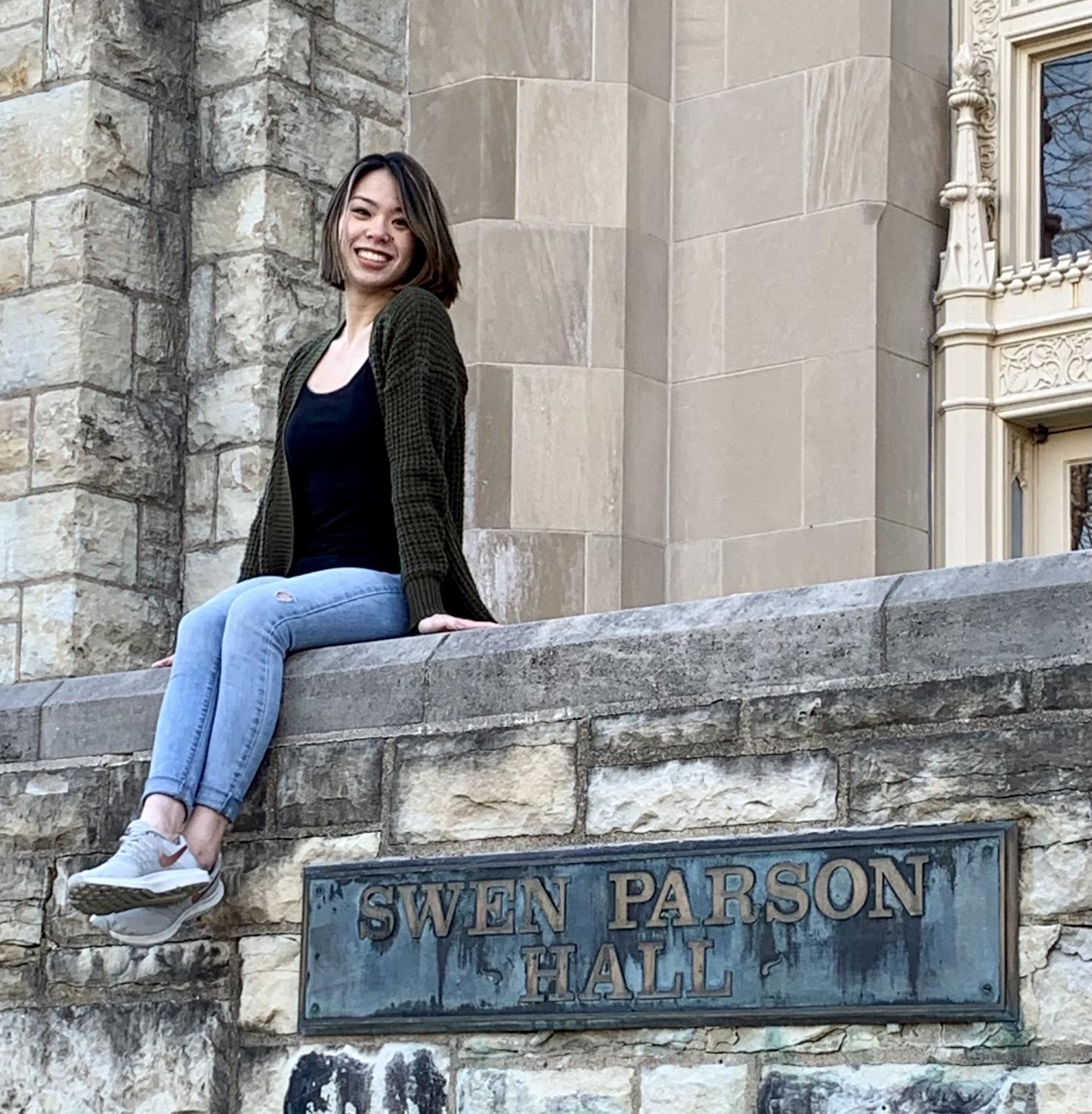 Emma Grace Redmond-Mattucci will receive her undergraduate degree after this semester and her law degree in 2024.
DeKALB — The Northern Illinois University community is made up of a diverse and hard-working group of students with a variety of interests. Emma Grace Redmond-Mattucci used university resources to study hers.
Redmond-Mattucci is currently a senior and participating in the NIU Accelerated Law Program. This program allows a student to begin participating in a law program while pursuing undergraduate studies.
Redmond-Mattucci is pursuing a Bachelor of Commerce degree; she has already taken the courses required to obtain her Bachelor of Commerce degree and her remaining courses are geared towards a law program. Emma expects to graduate from NIU this semester.
According to Online College Values, business is the seventh most valuable major a student can pursue and is also considered one of the most flexible. Redmond-Mattucci said this flexibility helped her while pursuing law school.
She said: "The business classes towards the end mirrored the law classes. We looked at many cases, very similar to law courses, including a debrief on the rule of law.
Although her business classes have been very useful for her law program, Redmond-Mattucci must use a different approach while pursuing her law degree.
Redmond-Mattucci said "business was simpler, law school is a puzzle, you're given two puzzle pieces and you have to figure out the rest."
Law and business are two degrees that offer a wide variety of options after graduation. "I see this as an opportunity to try out all areas before settling down," Redmond-Mattucci said. "I want to pursue criminal charges, also opening up my practice as a criminal defense attorney."
"I love it (being a law student), type A, competitive environment, meeting a lot of amazing people," Redmond-Mattucci said.
Redmond-Mattucci said her favorite part of law school so far is getting her final grades back as she sees her study hours pay off.
According to Own your own future, law is the tenth most difficult degree to pursue.
Many students encounter difficulties during their law studies, Redmond-Mattucci also encountered difficulties during his career. "There was a period where personal life gave me reality check. I wondered if I could compartmentalize my personal life and my school," she said.
College of Business professor Jon Briscoe said Redmond-Mattucci is an excellent student and critical thinker. Redmond-Mattucci was chosen to help Briscoe with his research by interviewing successful people in their careers to see if their career choice makes them feel good about themselves.
"She was very helpful in the search, has no problem asking questions, very helpful," Brisoe said.